China Energy Outlook
The China Energy Outlook provides a detailed review of China's energy use and trends. China is the world's largest consumer and producer of primary energy as well as the world's largest emitter of energy-related carbon dioxide (CO2). China surpassed the U.S. in primary energy consumption in 2010 and in CO2 emissions in 2006. In 2018, China was responsible for 21% of total global primary energy use and about 29% of global energy-related CO2 emissions.
Available for Download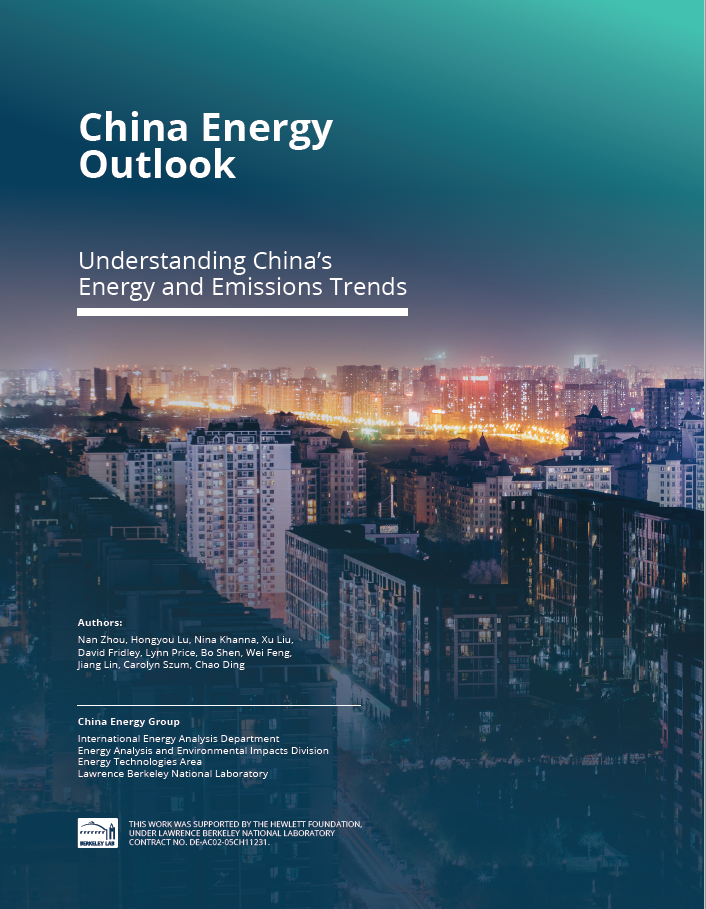 The China Energy Outlook, produced by international researchers in the China Energy Program at Lawrence Berkeley National Laboratory (Berkeley Lab), thoroughly reviews China's current energy and emissions trends; China's key energy targets policies and programs; and China's future energy outlook.
Download the 2020 China Energy Outlook here: eta-publications.lbl.gov/publications/china-energy-outlook-understanding