China Energy Program
Founded in 1988, Lawrence Berkeley National Laboratory's China Energy Program works collaboratively with researchers in China and around the world to understand the dynamics of China's energy system. Our research focuses on the analysis of energy and related emissions trends, technologies, and policies on China's cities, buildings, appliances, industry, transportation, and power sectors to produce scientific data and analyses that informs researchers and policymakers in the U.S., China, and globally.
Our Research
Our collaborative approach with government agencies, universities, other national laboratories and industry partners is the key to creating the greatest impact through policy development, capacity building and technological advances. Since 1988, we have facilitated relationships between the U.S., China and Berkeley Lab in order to build scientific capabilities and facilities in the area of energy and the environment.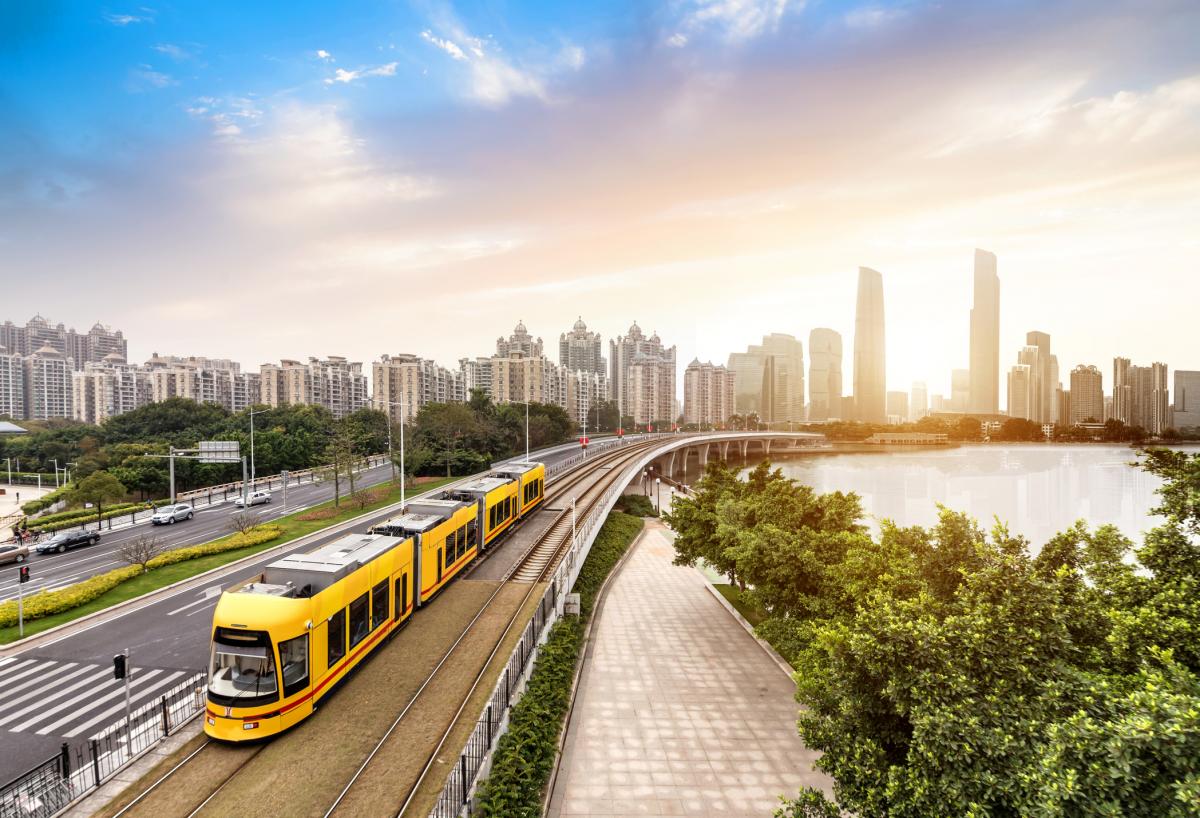 We offer:
Cutting-edge research in energy data, long-term energy modeling, smart and resilient cities, and urban infrastructure
Unique tools and guidebooks that make the measurement of energy use easier to predict, control and analyze
Exchange programs between students and officials in both China and the U.S.
Development of clean power and smart grid integrations
Technical assistance with high-performance buildings and products
Our work provides a deeper understanding of the dynamics and global impacts of China's energy use and promotes a path to recipient self-reliance and resilience.
Research Categories
Cities
Cities 
Since low carbon development is a relatively new area in China, the China Energy Program has undertaken a number of projects to develop and introduce resources and tools to local Chinese policymakers. Building on studies of international and Chinese experiences and best practices, we have developed resources including guidebooks, adaptable guidelines and simplified strategies to help inform city governments on policy options and strategies for effective low carbon development.
The 2012 guidebook Strategies for Local Low Carbon Development, for example, provides information for government officials, policymakers, city planners and others who want an overview of the key options available for low-carbon development at local level. Developed in collaboration with China's Energy Research Institute and Energy Foundation China, the guidebook draws from successful experiences around the world.
The China Energy Program has also developed and tested a low-carbon indicator system and the ELITE-Cities tool to help cities measure progress towards becoming a low carbon eco-city, benchmarking performance against other cities. We have created two modeling tools, GREAT and Urban RAM, to help local policymakers evaluate potential low carbon emission pathways at a city level and assess a city's energy and carbon footprints, even with limited data availability.
More recently, we developed the Benchmarking and Energy Saving Tool for Low Carbon Cities (BEST Cities) tool to benchmark cities against 35 key performance indicators with international comparison values and to provide more than 70 policy or program recommendations that cities can adopt. The BEST Cities tool was recently awarded a R&D 100 Award. We also recently developed a China Green Low-Carbon City Index (CGLCI, or City Index) to evaluate the status of green and low-carbon development for a large number of Chinese cities. The new China City Index benchmarks and ranks the energy use and carbon emissions of Chinese cities, along with environmental and socio-economic indicators, in terms of their status and progress, identified potential areas for improvement, and identified top-runners. We have introduced our low-carbon eco-city development resource guides and provided training on our various tools to over 400 government officials, urban planners and researchers in central, provincial, and city governments throughout China.
Transportation
Transportation
To help slow the unprecedented import-dependent growth in transport demand for oil, China has adopted more stringent fuel economy standards to improve passenger and freight vehicle efficiency, promoted natural gas vehicles and established subsidy programs for plug-in hybrid, battery electric and fuel cell vehicles. Yet China remains the world's largest net oil importer.
The Berkeley Lab China Energy Program has done significant research looking at technologies, policies and behavior change for supporting the clean transportation transition in China, utilizing best practices from the U.S. and beyond. We have developed a comprehensive, technology and end-use based energy demand and CO2  emission outlook of China's passenger and freight transport and used it to evaluate the impact of transport activity reduction, efficiency improvement and fuel switching on China's growing domestic oil and gas supply-demand gap and implications for the global oil and gas markets.
Understanding the growth of Chinese transportation demand benefits the U.S. and the world by highlighting important findings for other emerging economies as well as global automakers and vehicle manufacturers. Lessons learned from China on the successful growth of its passenger EV market, as well as leading subnational efforts in transport electrification, can also inform planning and development in other emerging economies. 
China's fast-growing transport sector will more than double demand for oil and will constitute an important component to the growth of national energy demand, despite significant efficiency improvements, electrification and growing shares of natural gas vehicles. Freight road transport will be a key driver of future transport energy demand, but presents new challenges in China's energy transition and for meeting China's carbon neutrality goal. Our research has explored and quantified the potential impacts of different strategies for reducing diesel demand, and related CO2 emissions and air pollutants, from China's heavy-duty trucking sector.
Visiting Scholar Program
The U.S. and China work together to offer programs to professionals, scholars and researchers from the U.S., China, and around the world to work on topics related to energy and energy efficiency.
Visiting researchers:
Must have a background in energy and/or energy efficiency, with demonstrated relevant research and/or publication experience
Are chosen by committee
Typically come from universities, industrial enterprises, trade associations or other organizations we've collaborated with
Demonstrate basic English proficiency
Must identify a relevant research project as part of the application process
Commit to a period of three months up to one year
Secure funding to support expenses for the duration of the assignment
Prospective applicants should contact Bonnie Cobiseno for further information and instructions.
Applications are selected throughout the year and are typically acted upon shortly after receipt by Berkeley Lab.