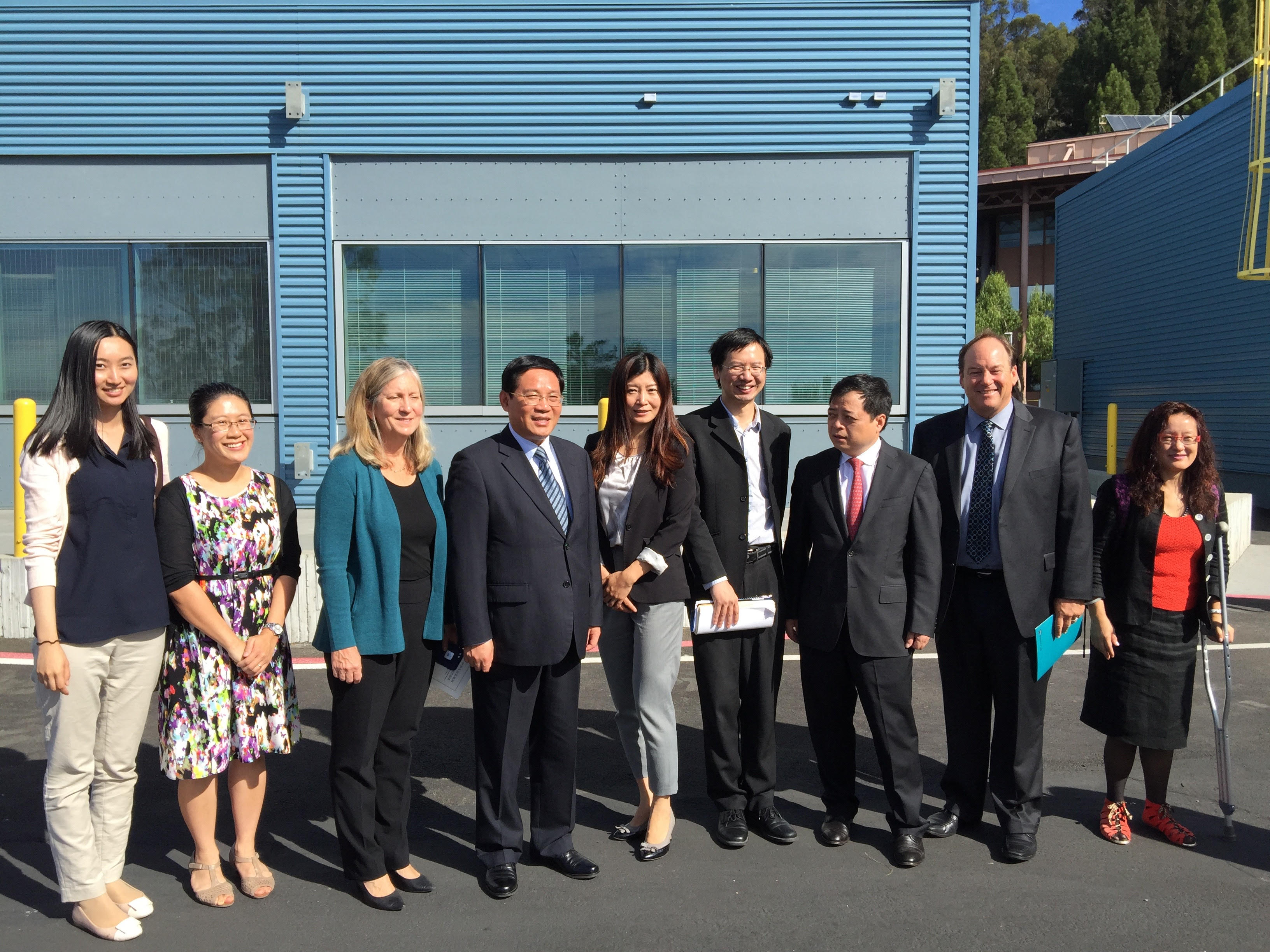 On Thursday, September 24, 2015, the honorable LI Qiang, Governor of Zhejiang Province, led a delegation team from Zhejiang Province to visit Lawrence Berkeley National Laboratory (Berkeley Lab). Honorary Zhejiang delegates accompanying the Governor included Yonghui Jin, Director General of Zhejiang Provincial Foreign and Overseas Chinese Affairs Department, Jianming Shen, Deputy Secretary General of Zhejiang Provincial People's Government, and other Zhejiang officials. The Bay Area Council is hosting the delegation's visit to academic, research, and business organizations in the San Francisco Bay Area following the delegations meetings in Seattle related to the visit of China's president, Xi Jinping.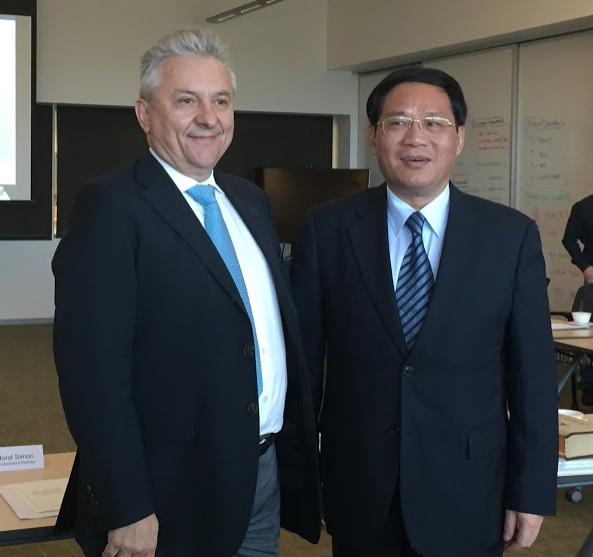 LI Qiang, Governor of Zhejiang Province meeting with Dr. Horst Simon, Berkeley Lab Deputy Director.
Dr. Horst Simon, Berkeley Lab Deputy Director, opened the meeting by providing a brief history of Berkeley Lab, highlighting its interdisciplinary approach to scientific research, which fosters global collaboration. Thereafter, Lynn Price, Group Leader of Berkeley Lab's China Energy Group and Nan Zhou, Deputy Group Leader of the China Energy Group described the Group's 27-year collaboration with China and efforts related to low-carbon city tool development and trainings in many provinces in China. In the end, the delegation team took a tour of the FLEXLAB®, Berkeley Lab's advanced building efficiency simulator for testing energy-efficient building systems individually or as an integrated system, under real-world conditions.
Zhejiang Governor Mr. Li offered his appreciation to Berkeley Lab and expressed his desire for research collaboration and technical exchange, especially in the areas of clean energy and low carbon policy development. Mr. Li remarked, "Zhejiang Province was just designated as the only clean energy demonstration province in China and Berkeley Lab can bring its experiences in international best practices to Zhejiang province". Mr. Li wishes to collaborate with Berkeley and China Energy Group through researcher exchanges, technology demonstration, and research collaboration.