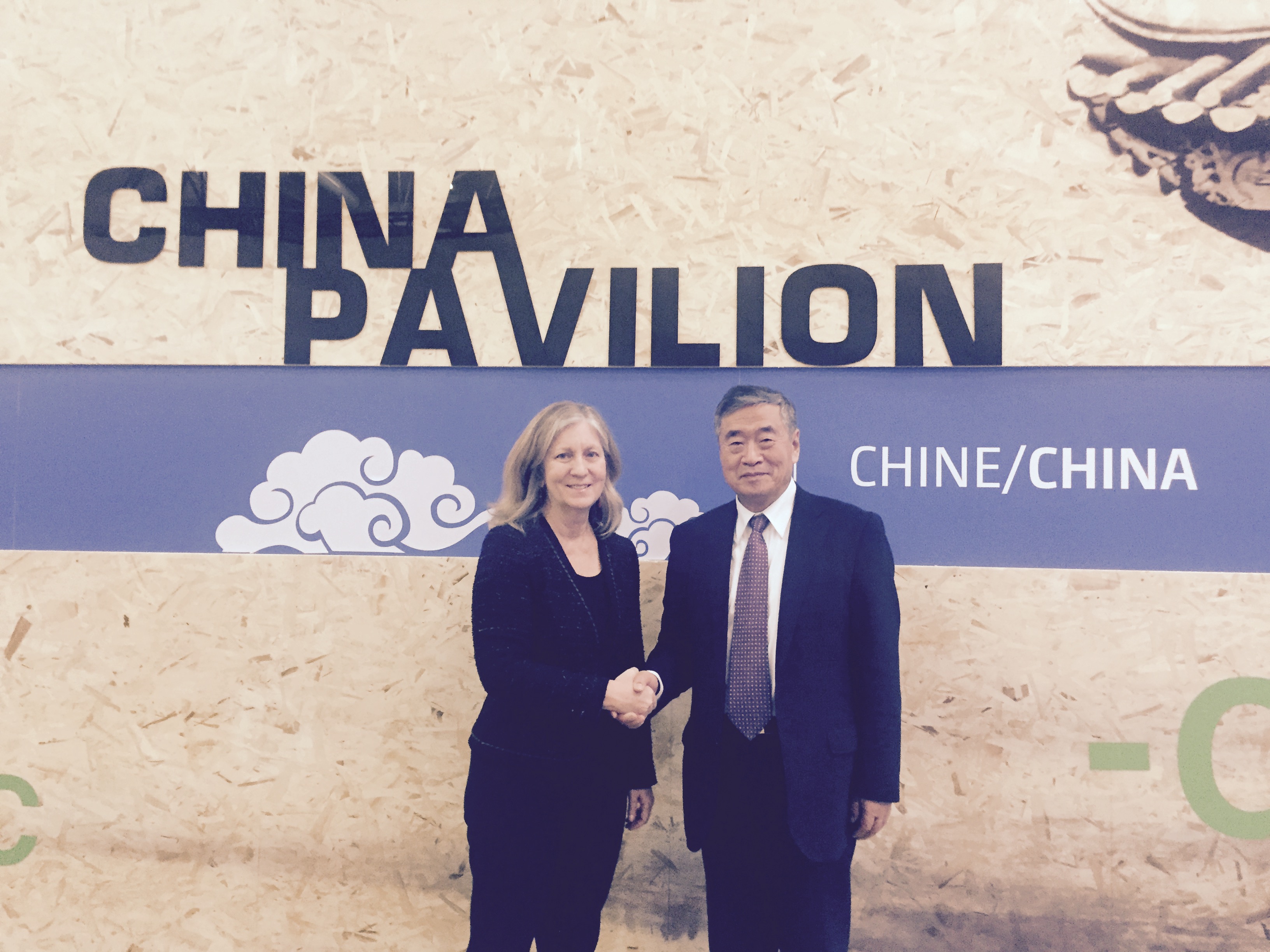 Lawrence Berkeley National Laboratory (Berkeley Lab) and UC Berkeley announced they are partnering with Tsinghua University in Beijing to form the Berkeley Tsinghua Joint Research Center on Energy and Climate Change, a center that will aim to develop scientifically based clean energy solutions and the next generation of leaders to champion those solutions.
The three parties signed a Memorandum of Understanding in Paris today. "Berkeley Lab's China Energy Group has been working collaboratively in China for 27 years and welcomes this new Joint Research Center as a platform for expansion of the many areas of research that the Group is already pursuing, such as long-term modeling of energy and related emissions in China and evaluation of energy efficiency and clean energy policies," said Lynn Price, head of the China Energy Group.
UC Berkeley's contributions will be led by the Berkeley Energy & Climate Institute (BECI). "BECI combines the assets of the Berkeley campus and Berkeley Lab to create the largest energy and climate consortium in the U.S.," said BECI Director Paul Wright, who is also a UC Berkeley professor of mechanical engineering. "Now, combined with the power of the Tsinghua scientists, we have the ability to address the science, engineering, policy, commerce, and education needed to rapidly move the world to clean energy solutions."
The core activity of the new Center will be conducting scientific research and analysis on clean energy solutions for China, focusing on areas offering the greatest impact, such as low-carbon cities, carbon markets, and clean energy system planning and integration. At Tsinghua the collaboration will be led by He Jiankun, former vice president of Tsinghua University and currently the director of the Institute of Low Carbon Economy and a professor of engineering physics.
"We are excited to combine our experience and expertise with that of the professors and researchers at UC Berkeley and Tsinghua University, two of the world's most prestigious research universities, to serve as the world's leading research center focused on understanding China's energy, climate change, and development challenges," said Nan Zhou, deputy lead of the China Energy Group.
The Joint Research Center will also build outreach programs to train, for example, mayors, business executives, and graduate students. Additionally it will support an active scholars exchange program with leading Chinese universities, businesses, and think tanks.