Indian Renewable Energy Secretary Visits Berkeley Lab
March 8, 2019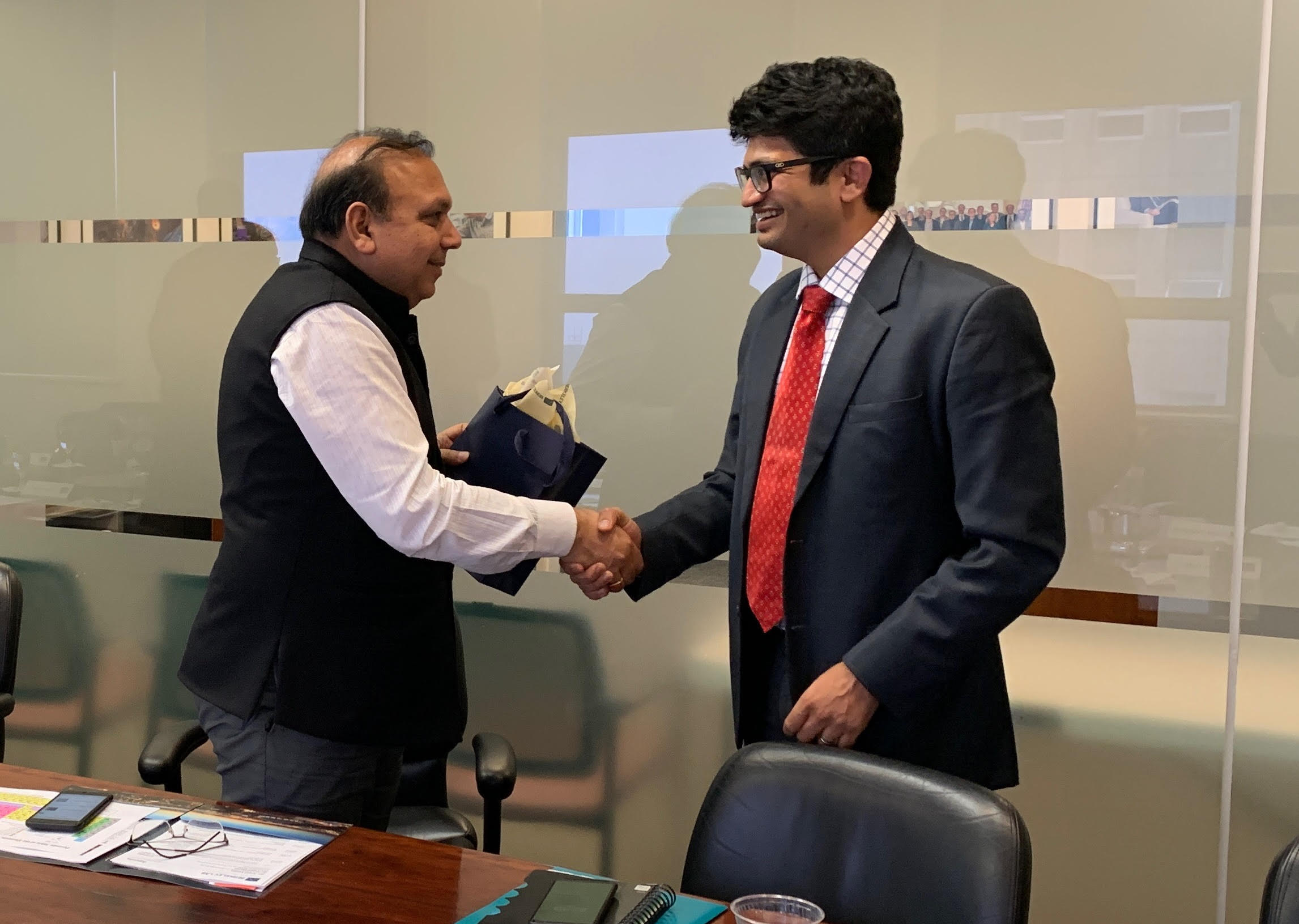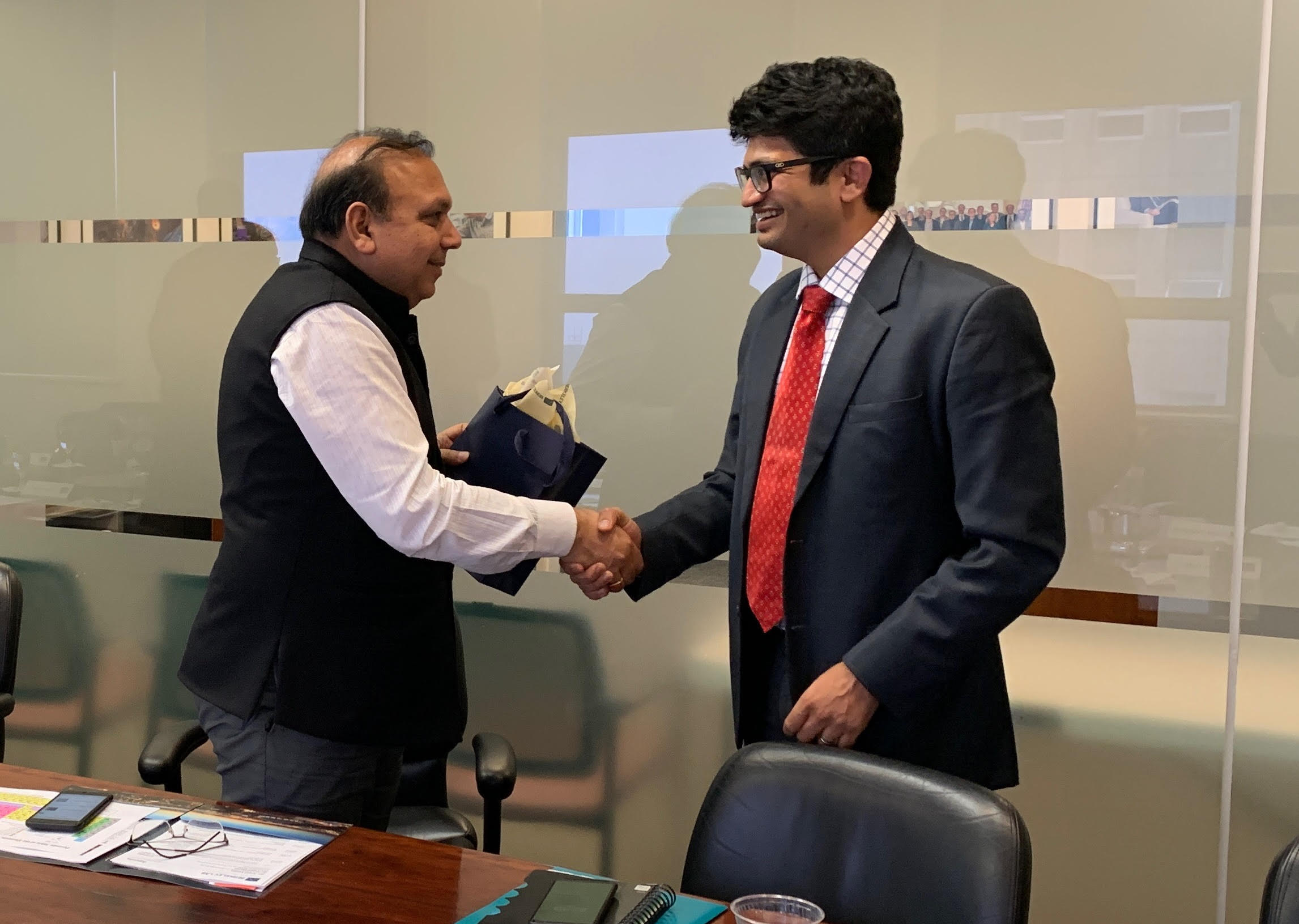 On February 27, Mr. Anand Kumar, Secretary, Ministry of New and Renewable Energy, Government of India, visited Berkeley Lab for an afternoon of presentations on renewable energy and energy efficiency.
The Secretary, along with the Ministry's Joint Secretary Anjani Sharan, was hosted at the Lab by the International Energy Studies Group, Energy Analysis and Environmental Impacts Division, and was accompanied to Berkeley by officials from the US Agency for International Development.
At the end of the day, Mr. Kumar gave an insightful presentation titled, "India's Renewable Energy Sector: The Journey So Far and Its Future."
"It was a pleasure to meet and to host Secretary Kumar at Berkeley Lab," said IES Group Leader Amol Phadke. "We look forward to possibilities of future cooperation."