Jiang Lin Presents at CCICED 2017
January 23, 2018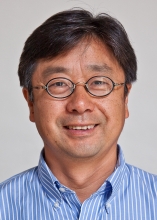 The 2017 Annual General Meeting (AGM) of the China Council for International Cooperation on Environment and Development was held in Beijing's Diaoyutai State Guesthouse on December 9–11, 2017. This important forum allows Chinese leadership to engage the international community on environment and development issues. The theme of the 2017 meeting was "Ecological Civilization in Action: a Common Green Future for the New Era".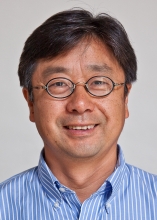 Jiang Lin is the Nat Simons Presidential Chair in China Energy Policy and a staff scientist at the China Energy Group of Lawrence Berkeley National Laboratory, and is the co-director of the Berkeley-Tsinghua Joint Research Center on Energy and Climate Change. He was invited to participate in the 2017 AGM's Forum on Green Development Transformation in China and The World, where his presentation "New Era, New Solutions for Green Prosperity" discussed research findings on how China could support its stated goals for green transformation of its economy by adopting clean energy technologies and more efficient rules for its emerging power market.
The 2017 AGM Forum on Green Development Transformation in China and the World was designed to identify important priorities for the Chinese government to further promote green development in China and around the world. Executive Vice Premier Zhang Gaoli gave an opening speech at the general meeting this year, while Minister Li Ganjie of Environment Protection hosted many discussion sessions. Achim Sterner, UNDP Administrator; Andrew Steer, CEO of the World Resources Institute; Yang Weimin, Vice Minister at the Office of Central Leading Group on Financial and Economic Affairs; and Prof. Xue Lan, Dean of School of Public Policy and Management at Tsinghua University, also participated in the Forum, which was attended by hundreds of leading experts from around the world.
View Lin's presentation by using the link below.
Related Links